Hello, did you all have a great Independence day? We sure did, lots of food, my kids were here, what else could I ask for? Later on the day, I did manage to craft a little bit, not much, but enough to keep me excited about crafting. So for today... is Wednesday...and for a while Wednesday is going to be devoted to Heartfelt Creations, and to show you today,, is a Tag. This was fun and easy to create... tell me what you think...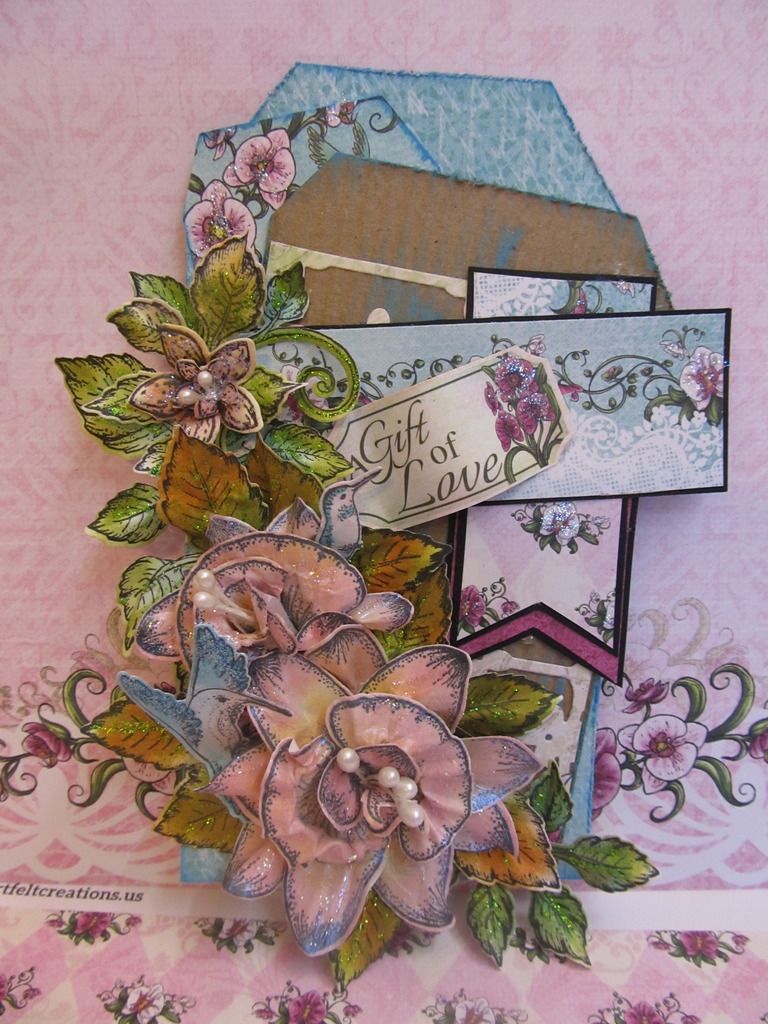 PRODUCTS USED:
HCDI-736 Classic Leaf Die
HCDI-758 Botanical Wings Die
HCPC-3546 Classic Leaf Cling Stamp
HCPC-3545 Open Leaf Cling Stamp
HCPC-3651 Botanical Rose Cling Stamp (leaf only)
HCPC-3742 Regal Hummingbird Cling Stamp
HCPC-3741 Botanical Orchid Cling Stamp
HCDI-7101 Botanical Orchid Die
HCDI-7102 Regal Hunning Bird Die
HCDI-7100 Church Window
Other products used: Tim Hotlz distressed inks colors: Peeled Paint, Rusty Hinge, Scattered Straw, Forest Green for leaves and Spun Sugar and Victorian Velvet for the flowers. Memento Tuxedo black, Stickles Diamond, Kraft paper and black card stock, paper crimping tool.
Cut a 6 x 3.5 tag out of Kraft paper and cover it with a piece of botanical designer paper.
Cut a second tag out of Kraft paper out of Kraft paper and run it through a paper crimper. Die cut the inside part of the church window, just the decorative section.
Cut a small tag 1.5 x 3 from the designer paper.
On the 6 x 3.5 tag layer the smaller crimped tag, on the left hand side tuck the small 1.5 x 3 tag just so you can see the decorative top part. Over all this layer the decorative window section.
Cut 2 pieces of black card stock 4 x 4.75 and 2 pieces of designer paper 4 x 1.
Layer the designer over the black card stock. Now you have 2 strips, on one of these strips cut one as a flag banner.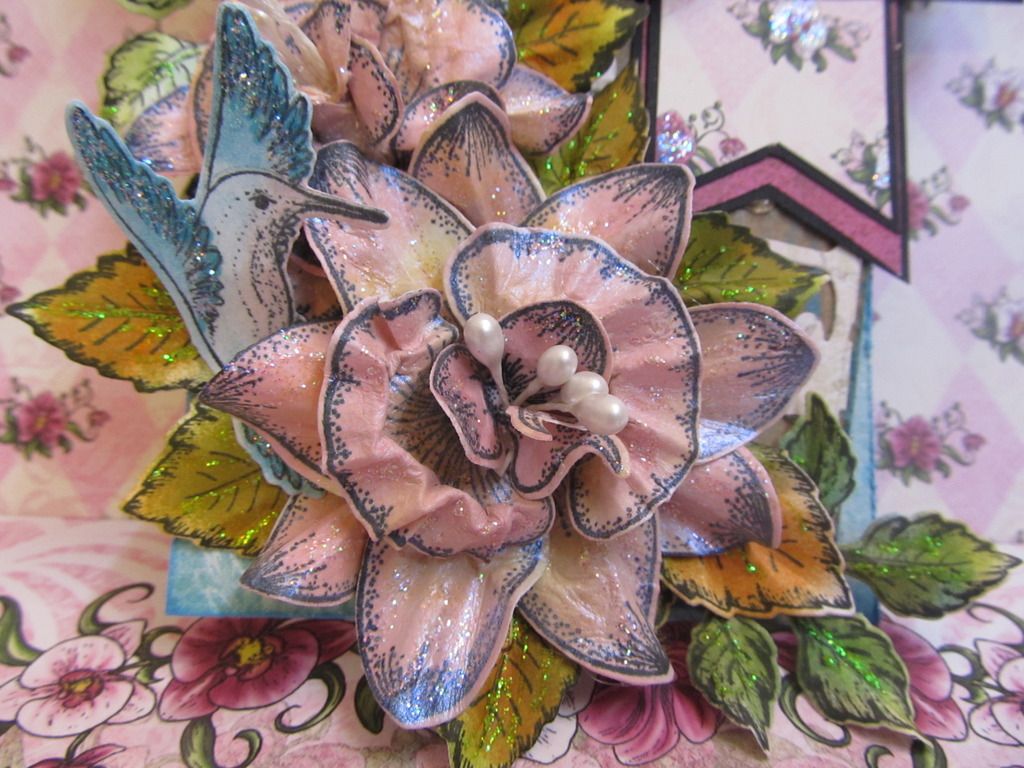 Adhere one strips long ways over the tag and tuck the banner strip underneath.
Stamp, die cut and color, (using the distressed inks) the leafs and orchids and 2 humming birds. To make these flowers add additional 2 petals to each flower, this makes them a lot bigger and a different type of looking orchid. I also added some stamens to the centers and adhered the flowers over a bed of leafs.
Adhere these flowers on the left hand side of the tag and among the flowers tuck 2 of the little humming birds.
Cut a ticket from the designer paper, I chose one that read A Gift of Love and I nestled it between the flowers and the banner.
Add Stickles to everything, makes it sparkle pretty. you're done.
Thanks for stopping by and as always...