ROARRR everyone! How are you all?? I am excited the holidays are here! Thanksgiving is always fun for us cause we get to eat all day, nap...eat again...watch some tv...sleep some more then eat again! lol ahhh special memories! So Kimi, the other Alpha, hosted this hop...she challenged us in the den, (we are now 11!!!) to create a Fall Themed / Thanksgiving home decor item. It "almost'' stumped me! but after sitting in my den, wondering What was gonna create or alter, out of the corner of my eye, I saw it. A sad little basket that was almost thrown away 2 weeks ago!! I've had it for years and now it's going to sit, front and center. on the buffet table!! take a look at what I made...its really simple...really easy...and was really fun.
I've had this old basket for ever! and now it's time to breath some life into it...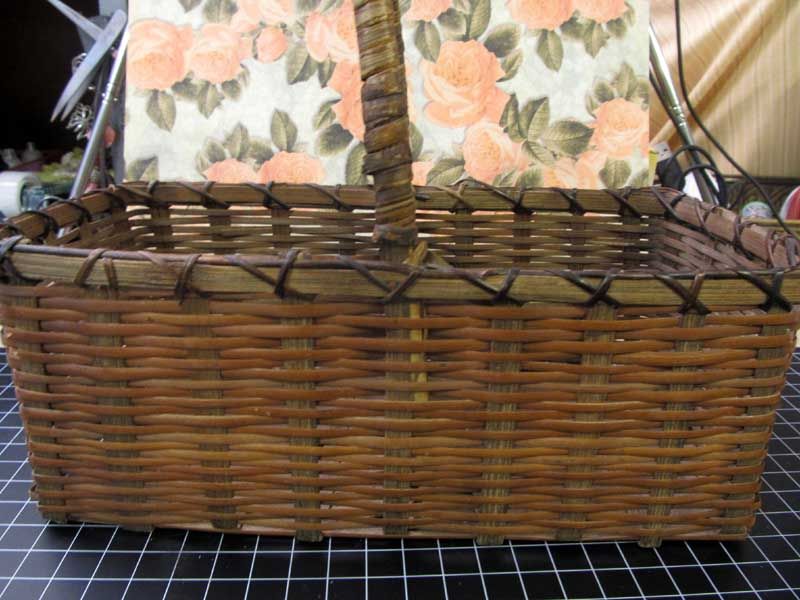 This is what it looks like on the inside...
A little paint...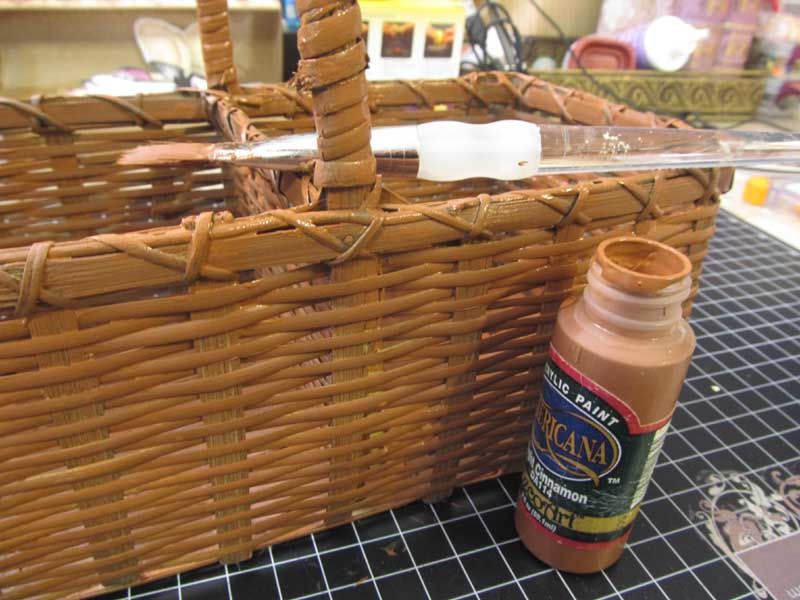 Speed up the drying process...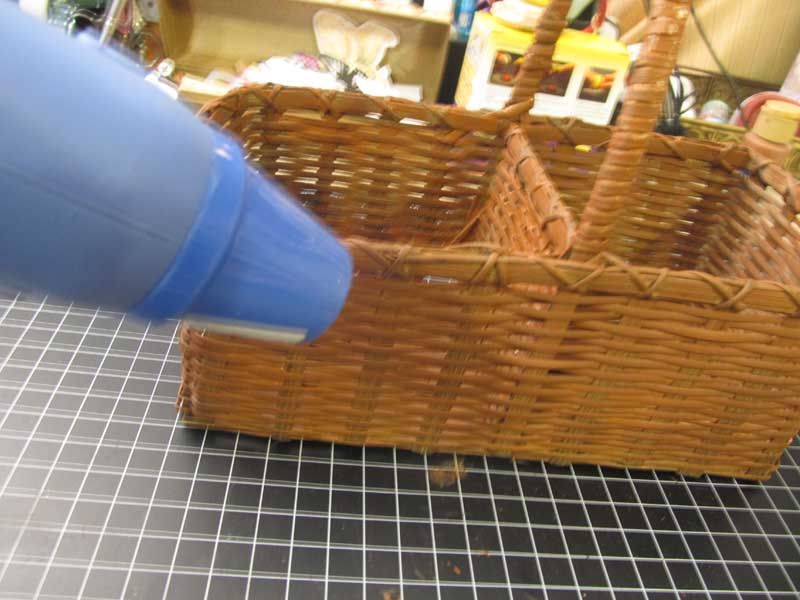 Get, lace, trim , beads and your hot glue gun...
I ended up removing the stand of pink beads and adding a different trim...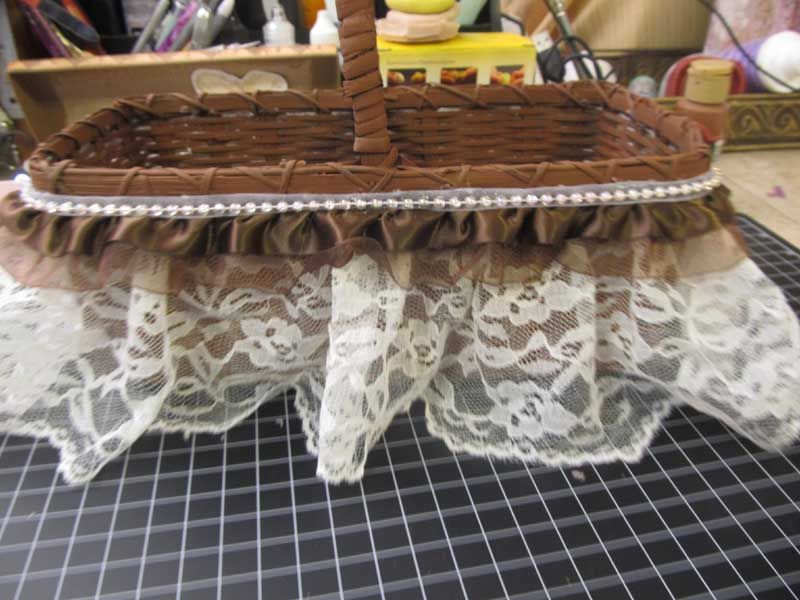 I thought this trim went better with the basket...
This trim came in a RAK from my sweet friend Ceci in Calif!! Thanks girl!!!
Add flowers, here, there and everywhere and presto... a cute spoon, knife and fork caddy for your
Thanksgiving Feast!!!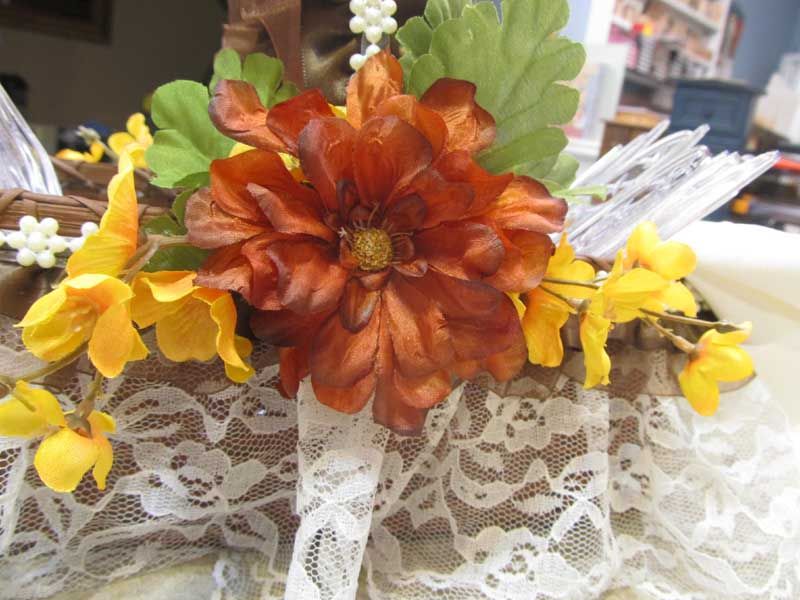 The beautiful cross stitched basket was a gift from my sweet friend in Scotland!
(crossstitchbutton)
I have a video you can watch for more pictures...c
lick HERE.
Also, please go to
Kat's blog
to see what she created!
oh oh oh...before I forget...Last months blog hop was also so much fun for all of us in the den. The cubs were challenged to create a slider card. For most it was the first time to create that type of card. And they made me very proud...they made awesome Halloween Slider cards! We had to chose 1 as the winner of that challenge. Needless to say it was not an easy thing to do!!!! lord!! But after several days of going back and forth, the 3 alphas all agreed on one lucky Cub! sooooo LOUD ROARS please....
the winner of our Challenge is...
our lovely cub
SHERENCE!!!! (proudmommy702)
We are so lucky to have her as a member of our group!!!
Congratulations!!!!!
I hated having to pick only one cause they all did such a wonderful job!!!!!
Thank you all for visiting our hops, commenting and being our friend!!
oh oh oh...one more thing...This is Jules first hop with the PRIDE!!! She is our new baby cub!! We are all so happy to have onboard! Make sure you all show her sum luv!
Thank you all for stopping by!!!
and remember to always ROAR WITH PRIDE!