I am still in awe' of the brilliant work the Sassy 6 did with my stamps! I hope you all had a chance to go check their blogs out! I will have their links posted at the bottom of this post so you can check out Day 2 and have a second chance to win! Details for that at the bottom of this post...
All 10 designs go on SALE Saturday!!
Come back for detail on where to make your purchase!!! yay!!
Ok now on with my second card creation....I chose Andrea's Halo to create this card with. I think she is just so sexy, sitting there with her halo half on her head weaved into her hair! I used water color pencils for her gown and copic markers for her skin tones and lots of stickles, plus a white Gel pen. If you want to see how I created this card...visit my YOUTUBE CHANNEL and check out the video!!
Here are some pictures of my card...
Meet Andrea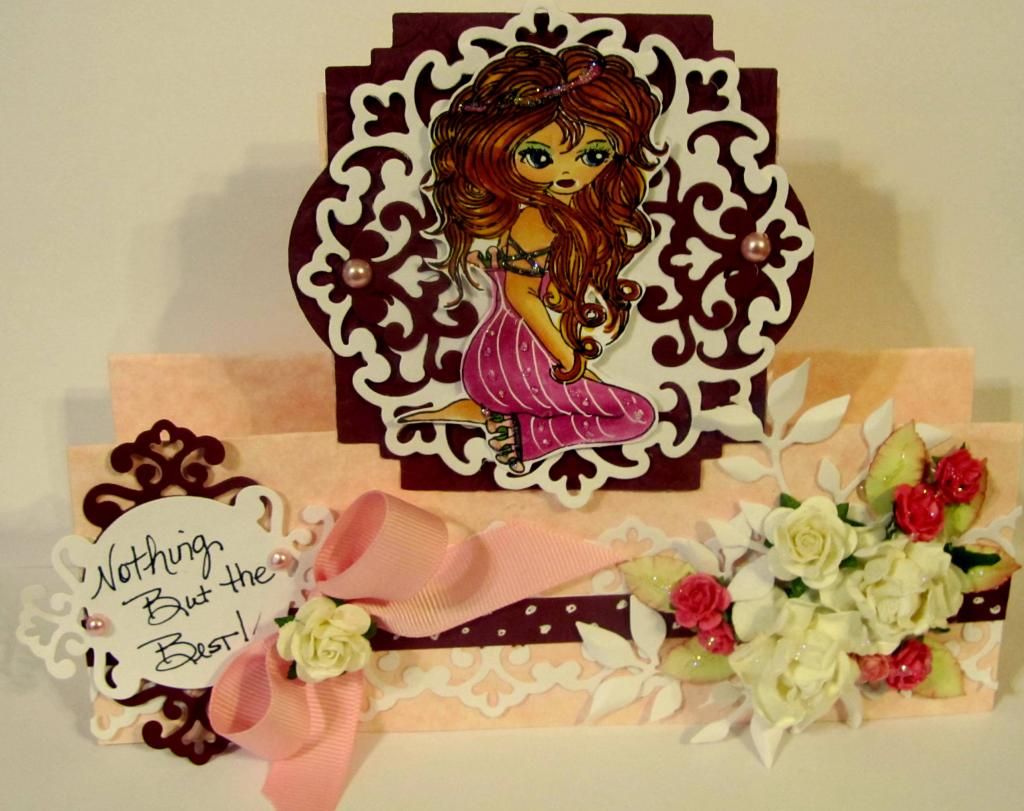 A combo of I am Roses and Wild Orchid Craft flowers
plus some Sizzix die cute leaves
"Nothing but the Best" Hand written...
Wanted to let you in on the details of my give-always.
When you make a purchase, and your the first one to let me know you came from one of the Design Teams' blog you will get a card kit included with your package.
SO..
1.You must make a purchase and
2. you must be the 1st one to mention one of the Sassy 6 creation.
GOOD LUCK!

I have been so excited with this release and so pleased with the response!
thank you all so very much for your continued support!
Thanks for Stopping by and as always...