OHHHHHHHHI HHH Halloween is around the corner!!! As much as i love summer and hate see it go...I get really excited about Fall and Halloween. The colors, the home decor and all the sweet smelling candles on store shelves make me feel warm and fussy lol But even more exciting, is my 2nd Stamp Release!!! yay!! Halloween was one of those holidays the entire family became involved with. The girls LOVED their costumes! and I just enjoyed watching them beg for candy hehehee...
My Sassy 6 Team was busy creating projects using one of my stamps...find the link to their blog at the bottom of this post and go check out what they created for your inspiration.
Now...let me introduce you to my lil girls in costumes...I hope you like them!
Group picture... lol...
here is a pic of that card...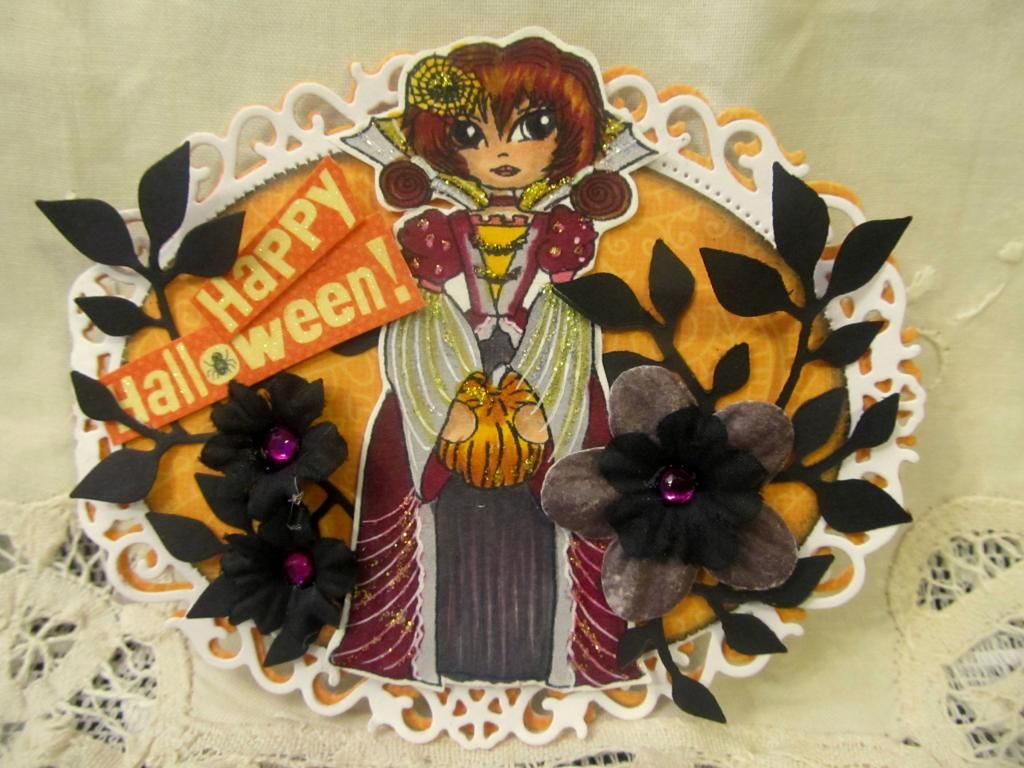 Meet Venom...(she has a spider on its web on her hair and bats on her dress)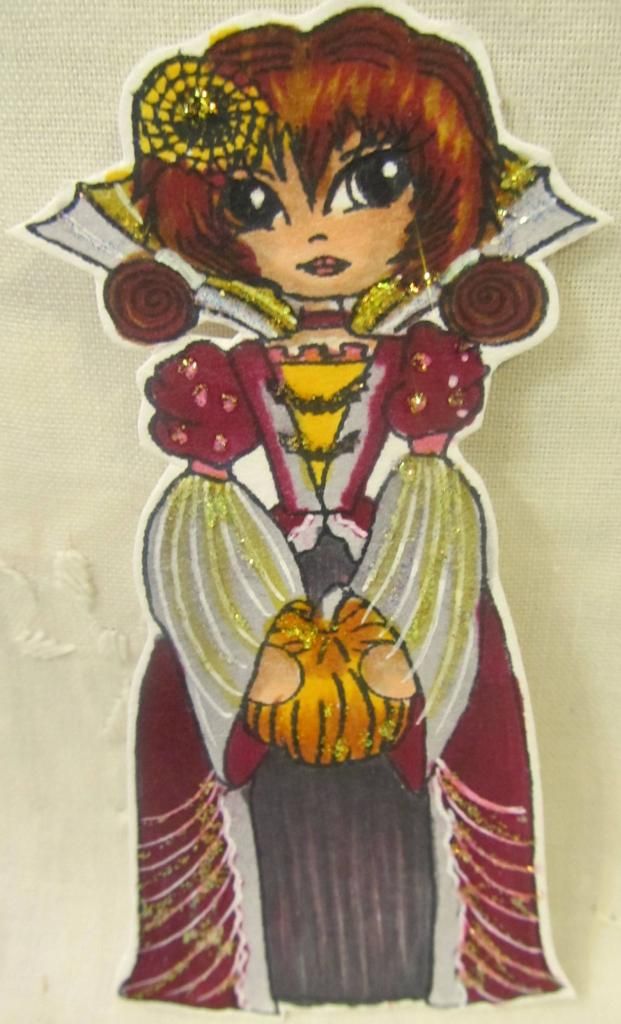 Then there is Kat, you can draw whiskers on her after you color her in...
Say Hi to Devlyn...I think her heels are cool hehehe...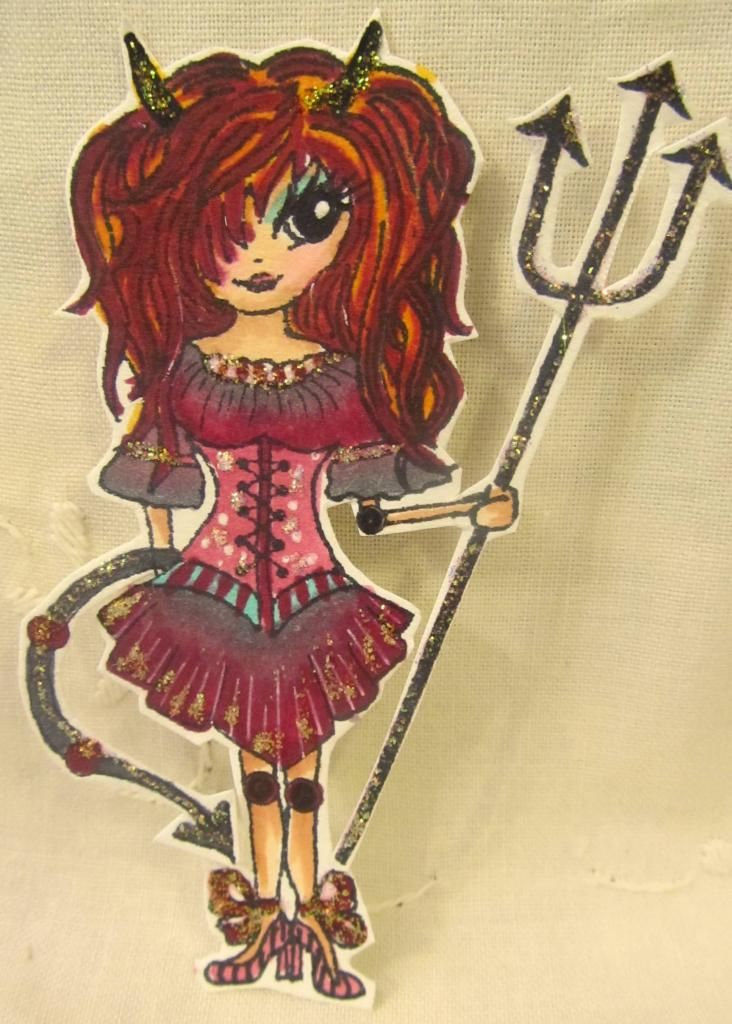 and my most favorite thing to do...pick Pumpkins!! So meet Pum-Kim! lol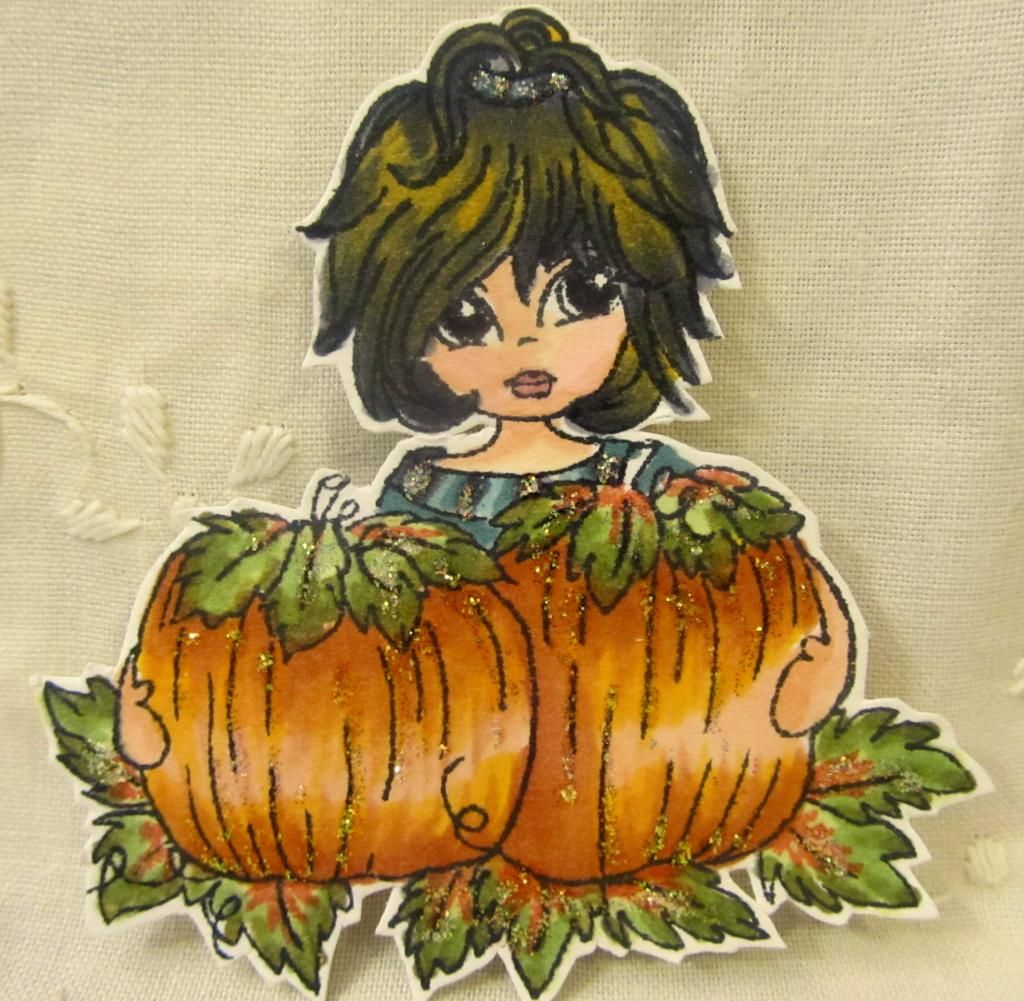 and what is a Halloween Collection without a CAT? Sooo meowwww Witchy-Cat...
Thank you so much for stopping by to visit!! I appreciate your love and support....
and as always...