Hello!! How is everyone doing?? Things here have finally cooled down a little bit, but I am so ready for summer. Have had enough of winter... but hey... let me show you what I have been up to... lookie-lookie how purdy these flowers look! They were made using Heart Felt Creation stamps and dies. I am working on a How to video to show you the process for this this card... I also made a matching envelope, you can see it in the last pic below
I have a couple other project to show you... I'll post them soon...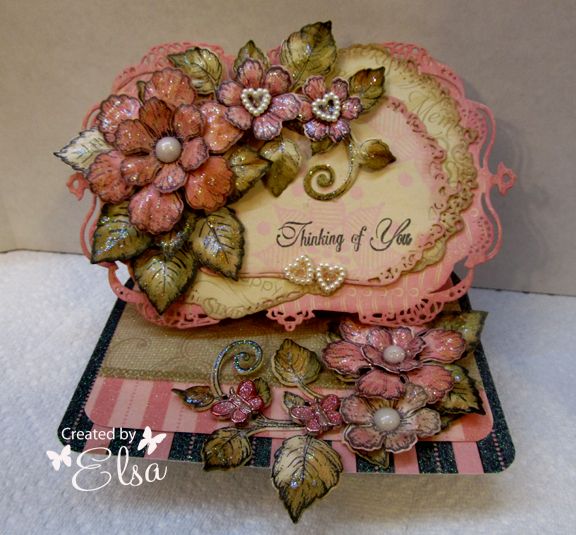 These would make lovely Mother's Day cards don't you think??
Let me know how you all are doing...
and as always....
Thanks for stopping by and